Perceptive Webotic Design
WEBOTIC is based in Dubai UAE since 2012, Specialized in Robotic Automation, Web Based solutions and ERPs. We provide unique web solutions service to improve your online presence which is perfected website design, search engine optimization and paid advertisements.
Gain Best Presence & Performance For Your Business
GET BETTER RESULTS BY STARTING TODAY!​
Perceptive Webotic Design is a professional software development company that offers cutting edge web solutions & robotic automation solutions to take your conventional business technology to a new path.
Our website design team will meet your web design needs with your requirements at a very competitive price, so that you can achieve your pre-determined business goals.
Perceptive Webotic Design offers designing new website, re-designing, online marketing, search engine optimization, e-commerce solutions and web applications. These key services keep online presence of your business up-to-date and informative.
We are highly experienced in professional robotic automation (RDA & RPA) and website design and development at lower cost. If you need e-commerce, hospital, automobile and real estate websites or content management system to manage your business needs, we have experts and the right technology to deliver desired application in the shortest available time. All the websites designed by Hi-Tech are search engine friendly and designed professionally using current search engine optimization trends and practices.
WEBOTIC operates under Perceptive Webotic Design license registered at Dubai, U.A.E.

Kleptika, a Dubai based company, provides services to bring Customer Experience organizations to the next level of excellence in the Middle East.
Kleptika ensures sustainability, profitability and performance of daily operations based on pragmatic experience and international standards.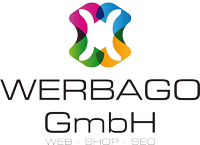 Werbago, a German based company, provides services to bring professional web solutions across Germany & Europe. Webotic is service partner which collaborate closely on various software development services.